Students' art, singing and writing talents showcased!
The parish hall was transformed into an Art Museum for this year's African Arts Show on February 18. This open house style event drew over 100 guests! Families and friends enjoyed browsing the art collection, listening to songs related to Black History, and reading students' writing related to their art work. Younger students learned about lions, Kente cloth, and daily life in Africa; while older students explored Senufo mud cloth, African masks, Ndbele homes, Calabash bowls and Adinkra cloth.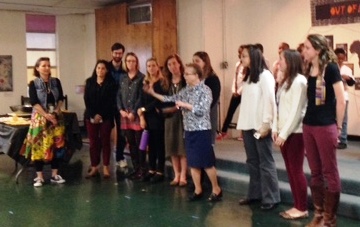 Sister Cynthia thanks the faculty for this
cross-curricular learning experience.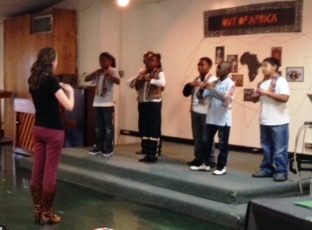 Fifth graders perform Black History songs.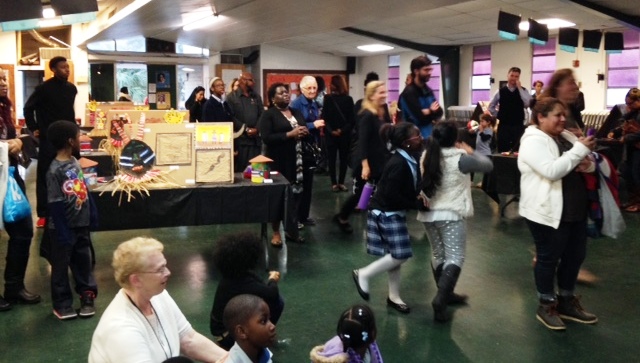 Guests gather to hear 5th graders sing,
Follow the Drinking Gourd.