Holy Rosary and St. Pius students get to know each other.
A Guardian Catholic Schools event
Holy Rosary and St. Pius families and friends came together for a Guardian Catholic Schools Bowl-a-Thon on Saturday. Those who gathered at the Batt Family Bowl had a great time!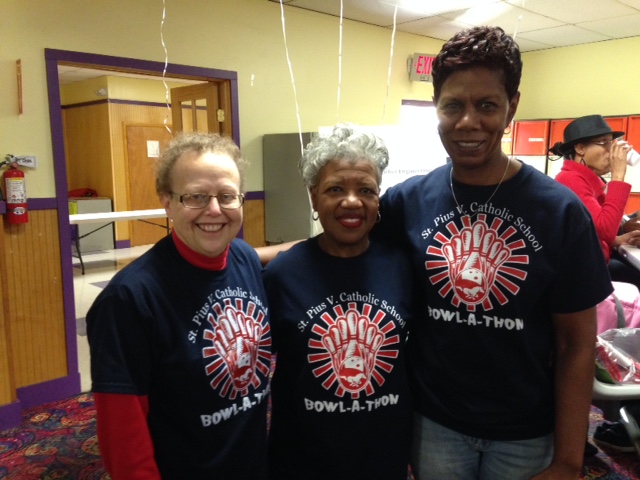 Sister Cynthia enjoyed catching up with Mrs. Hice,
the event organizer, and Mrs. Clayton.